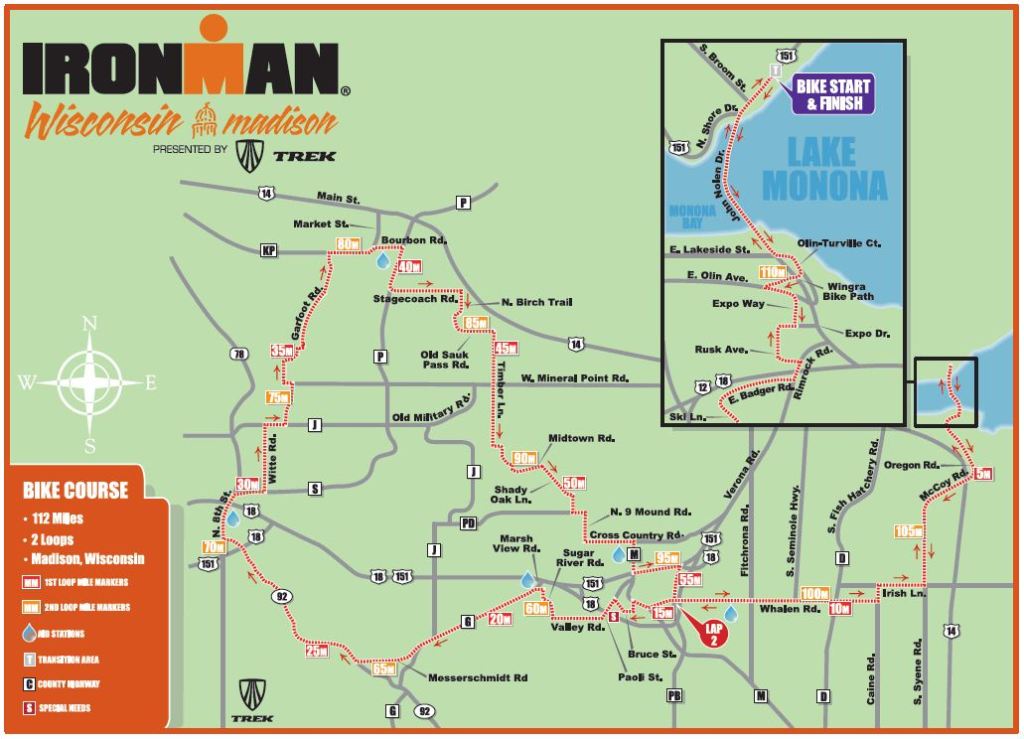 Two friends (younger than me by more than two decades) are training for the Ironman and I decided to join them for their first of two 40-mile loops. I had already decided to defer my own race entry to next year due to a combination of aches and pains, along with maintaining life-balance, which led to my bike lying dormant in the basement. About four weeks ago, I finally brushed off two years of dust. The few rides done between then and now felt like brief tentative coffee dates after a prolonged break up. So, I impulsively jumped at the chance to join these guys and recapture a bit of pride and youth.
Currently I feel neither proud nor youthful. But I am definitely feeling my age and rather stupid.
First, I spent all of last week barely able to move with a locked-up neck and back. Last weekend's combination of ICU call and a Midwest water polo tournament did not treat me well. High doses of Motrin and a session with a chiropractor got me the go-ahead to start exercising again. But I might have neglected to mention I had the hills of Madison in mind for this weekend.
Second, I have been on my bike only three times this summer. The longest ride was two hours and covered thirty-two FLAT Illinois miles. Not hilly Wisconsin ones. This was like going from a lazy six-mile run on level ground to a hilly half marathon.
Third, if I was going to do this, I should have ridden at my currently slow own pace. These guys have been training all summer. Their youth, combined with the handicap of my age, makes their current speed out of my league.
Nevertheless, after waking up at four AM and driving to Madison under the backdrop of the morning sunrise, I am now in a world of hurt. Having been dropped relatively quickly by my faster friends, I find myself alone with my thoughts. My wheels spin over the rolling hills; mid-summer length corn lies adjacent to the road on either side. Soon, the corn soon gives way to an open field and a gentle breeze, a nice relief to the morning's rapidly rising temps. I feel sweat from my brow trickle down symmetrical tracks on the sides of my face, reuniting at the tip of my chin before gravity finally pulls the salty drops from my skin. The wind drones in my ears as it flows through my helmet's vents. The drive train of the bike generates a soft and subtle background noise with a pattern and cadence matched by my pedaling. Discomfort and stupidity no longer my focus, I am freed to look inward and reflect; an infrequent opportunity these past two years in the absence of long runs and rides.
Thoughts have been fluttering around in my head for a while. Why do I continue to create pain and discomfort through bikes rides and long runs? Why put my body and face between a water polo ball and the goal? Why am I going back to school? What do I want to achieve? In the relative solitude on my bike in the middle of Wisconsin farmland, I can stay and linger with these thoughts for a bit and connect some dots.
My daughter moves like me. She has never been able to sit still. She has learned over the years to channel that boundless energy into dance. Finding within the movements her passion and focus. My own need to swim, bike and run parallels her need for constant motion; my comfort in the pool surrounded by teammates mirrors her happy place in the dance studio. Her desire to make dance part of her life in college reminds me of myself at seventeen using water polo to connect and help find my way as a freshman.
My son is struggling with his future like me. He is in the process of figuring out what he wants to do moving forward in his life. What does he want that to look like and how will he actually make that happen? He reminds me not only of myself at the age of twenty-one, lost and scared about an uncertain future. But also myself now, at the age of forty-eight, asking similar questions all over again. I am probably not the only family member lying awake at night wrestling with the vast openness of the unknown. We both have our own paths of growth and discovery that we are navigating and working through.
The landscape keeps changing. There is a dairy farm now on my right and a field of alfalfa to my left. The bike route this time of year is usually quite busy and for most of the ride there was no shortage of riders around me. But currently I am alone, except for some Holstein cows huddled together, relatively motionless but for their tales whipping through the air. My bicycle and I start to battle a mild but increasingly uphill grade. My breathing turns more forceful and labored, moving the late morning humid air into and out of my lungs. The grade again increases, forcing me to grab the brake hoods, increasing my leverage on the pedals. I have some rough miles ahead of me, both on my bike and off. But instead of feeling stupid, I am filled with gratefulness and connection. To an observer, I am riding slowly up a hill in relative solitude. But in reality, I am not alone. Madison and Maya are right by my side.